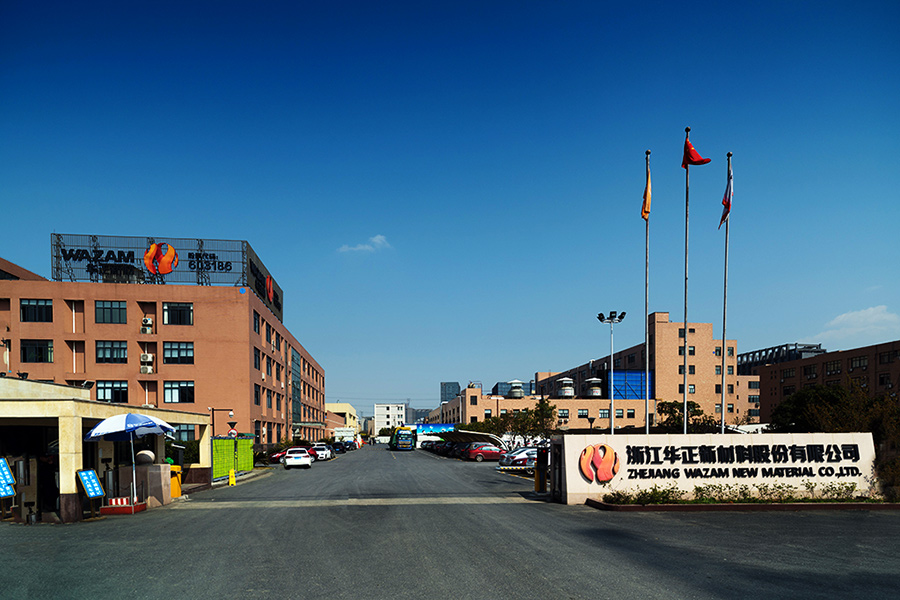 Founded in 2003, Zhejiang Wazam New Materials Co., Ltd. is a holding member of Holley Group. It is one of the earliest companies in China to develop epoxy copper clad laminate and was listed on the A-share of Shanghai Stock Exchange in January 2017 (stock code: 603186). As the high-tech enterprise supported by nation, it's China Printed Circuit Association's outstanding national brand enterprise for four terms in a row. Zhejiang Wazam New Materials Co., Ltd. has won the China Well-known trademarks, national high-tech enterprises, China's printed circuit industry outstanding national brand, Zhejiang Enterprise Technology Center, Zhejiang Enterprise R&D Center, Zhejiang Enterprise Research Institute and so on. At the end of 2018, Wazam has about 1800 employees and the company has 127 valid national patents, of which 51 are valid invention patents, 76 utility model patents, and 7 are leading or participating in the formulation and release of national and industrial standards.
At the same time, the company has passed ISO9001, ISO / TS16949 Quality management system and ISO14001 Environmental management system certification. The company mainly produces new materials such as CCL, functional composite materials and thermoplastic honeycomb materials which are widely used in communication signal exchange system, cloud computing storage system, automatic driving signal acquisition system, Internet of Things radio frequency system, medical equipment, rail transit, new energy, green logistics and other major areas. All kinds of products have passed China CQC, the United States UL, Japan JET and SGS certification.
At present, the company owns six wholly owned subsidiaries of Hangzhou Liansheng Insulation Co., Ltd., Hangzhou Joho Technology Co., Ltd., Hangzhou Holycore Composite Material Co., Ltd., Wazam New Material (Hong Kong) Co., Ltd., Hangzhou Wazam New Materials Co., Ltd. and Zhejiang Wazam Energy Materials Co., Ltd.
Looking forward to the future, Wazam New Materials will continue its business philosophy of "profession, focus, service, and innovation" and focus on the shareholders, clients, employees, society, suppliers, and other stakeholders. The company will be based on the CCL industry, promot the upgrading and transformation of products. At the mean time, increase the investment to new material area, to become an excellent provider of system solutions for new materials such as high-end electronics and specialty composites.